" The ease of use of the jobEQ system is extraordinary. 'User Friendly' is an understatement. We can control scheduling, administration, and reporting at our end making it almost seem like an in-house system."
-Carl Harshman, Harshman & Associates
Depending on your needs, jobEQ provides a variety of services to improve your HR. Our customers trust in the fact that jobEQ offers the most reliable, objective tools available, and our partners count on us to be there for them to assist with the tools in any way we can. The question here is not what solutions do we offer, nor even which results we obtained. The real question is...
What does your organization need?
Model of Excellence - The Model of Excellence is one of our most popular tools. This tool uses the jobEQ questionnaires to objectively profile an organization's top performers. You will discover exactly what traits separate the top performers in a particular organization. This will improve the hiring process, management techniques, and most importantly how the team performs. <learn more>
Recruitment - Personnel decisions are too important to be unsure about. We offer fast, cost-effective tools to evaluate work attitudes and motivations, Emotional Intelligence, values, and more. jobEQ makes it possible to really hire for attitude. Our reports can rank job candidates according to their potential to become a high performer. They can sort the attitudes most important to a person. They can compare candidates or teams of employees. <learn more>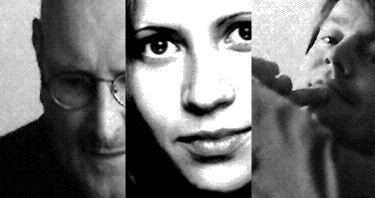 Coaching - There are a couple ways we can improve coaching. First you can use the coaching Books written by jobEQ's head researcher, Patrick Merlevede. You may also choose to use our proven tools. After a person takes one of our tests, you will get a detailed feedback report, which describes the person's attitudes, motivations, Emotional Intelligence, and/or values. The jobEQ reports will tell you what specific words will motivate that person, and what type of work environment will predict their success. Get the most information about a person with jobEQ's products. <learn more>
Assessment - Whether you're evaluating current employees or job candidates; if a division is expanding or the company just underwent a merger...you need accurate, objective tools to make the important decisions about personnel. jobEQ offers you the ability to assess and increase Emotional Intelligence in the workplace with a series of questionnaires. The jobEQ tools are customizable, scalable, cost-effective, and the results come at the speed of the Internet. <learn more>
Teambuilding - When building a team, one needs to manage diversity by building a complementary group of persons with different attitudes and work approaches, and helping this group to overcome their differences. The iWAM reports will show how complementary team members are and how each of them can be motivated and coached. We can also provide side-by-side comparisons of employees or entire teams. <learn more>
Outplacement - After several years of loyal service, it's hard to hear one has to leave a company. The iWAM tools can help individuals to give a new direction to their careers, by teaching people to identify and focus on their strengths and work on their weaknesses. It also teaches you to analyze motivations and attitudes, so you can discover what the perfect working environment would be for each individual. Find out which products will help your organization.
Research - jobEQ's tools also have proven value in the academic world. Our questionnaires have been used in a number of research projects and Masters dissertations for universities. You can see for yourself some of the unexpected findings in the COMET/EQ Research Overview.
At jobEQ, we try to offer every solution you need, and some you don't expect. If you are interested in one of our products or services, then you can Join Us or request a Quote.